For the new book release of our American client, Deepak Chopra, we created a web portal based on the book "What Are You Hungry For?" which helps people who want to lose weight and who want to feel better.
On the page, there are diet tips for 21 days and the users can share their experiences with eating, their mood and their energy. The website supports the user with visual graphs to help them stick to the diet.
The release of the book and the site has been preceeded by an extensive marketing campaign in the USA – among others, it was shown on the digital screens of Time Square – which led to significant traffic.
Feedback from our customer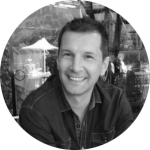 "I started working with Stylers Group in 2009. Through the years, I have been lucky to see their professional growth. They can meet complex business requirements with their softwares. During our projects, I'm always suprised by their ideas and agile thinking. I hope that our good business relationship will continue for many years to come.."