This iOS and Android based application was developed for Mead Johnson.
The free app allows expectant mothers to follow the growth of their baby with the help of exclusive, interactive videos. Besides pregnancy information, calculators for dietary information are also available to the users.
The app was developed primarily for the US market where approximately 4 million women are pregnant at a moment in time. The users of the app are potential sales leads that can be targeted for the most popular baby formula in the US called Enfamil made by the Mead Johnson brand who requested the creation of this app.
Feedback from our customer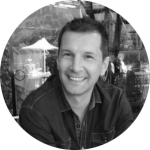 "I started working with Stylers Group in 2009. Through the years, I have been lucky to see their professional growth. They can meet complex business requirements with their softwares. During our projects, I'm always suprised by their ideas and agile thinking. I hope that our good business relationship will continue for many years to come. "